Bridge Ministries was founded in 1993 when Gary Schwerin felt called and compelled to build bridges between those divided in the community of Rockford – divided racially, socio-economically, politically, religiously and denominationally. As Executive Director for over twenty years, he has faithfully prayed, built relationships, strategically networked people and resources together, and worked to transform the community into a better place to live.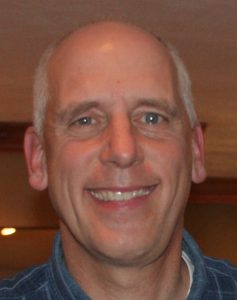 GARY SCHWERIN
Gary was born and raised in South Dakota, where he loves to return when he can. He earned his master's degree from Fuller Theological Seminary in Pasadena, CA. Prior to launching Bridge Ministries, Gary spent many years in leadership with Young Life, a non-denominational ministry that reaches out to adolescents, builds relationships of respect and mentors them to become all God had created them to be. Since 1997, he has served as pastor at Caledonia Congregational Church, and he serves as the Spiritual Development Minister for all branches of the YMCA of the Rock River Valley. While Gary wears many different hats depending on the day of the week, his one consistent motive is his love for God and for others.
In his spare time, he loves to play guitar and sing, write, camp, hike, fish, canoe, read in his hammock, hang out with his wife, Jennifer, and visit his three adult sons.
To contact Gary, email [email protected].